WPM or Words Per Minute refers to the words a person can type in a minute. In this digital era almost everyone uses smartphone, computers and internet. Typing is something which we do every single day, some of them do it to make communication while some of them do it as profession. There are many typing jobs around the world which you can do if you think you are good in typing. By good in typing we don't mean fast, we mean accurate. Words Per Minute slang is used when we need to calculate the number of words a person can type correctly in a minute (that exclude wrong entered words).
Apart from data entry jobs that require less skill and knowledge about typing and computer, typing jobs are something which needs skill, technique and knowledge. In today's world every employer looks for persons who can do correct work in the shortest time possible and so does the typing job recruiters. If you don't know how much WPM you can type, then you can take a typing speed test online and test your typing skills right away.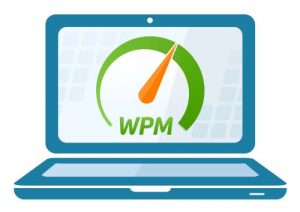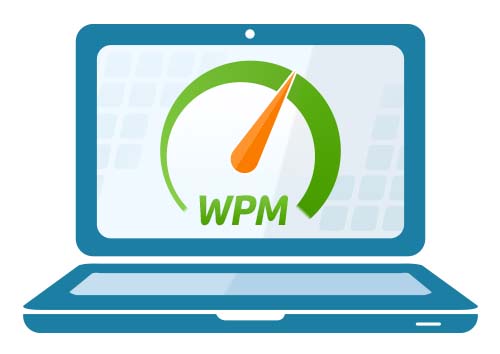 Does Words Per Minute (WPM) Matters In Corporate World?
Customer Support/Staff – Customer Support or Staff persons are required to have a typing speed of about 90 – 100 words per minute. This is because you will need to reply fast to the customers and companies want their staff to provide best support they can. It doesn't matter if you are using an email, chat or SMS, your typing speed and accuracy is what matters the most when it comes to being on customer support.
Court Reporters – Court Reporters have one of the fastest typing jobs in the world. Their job is to pen down every single word or phrase that is spoken in court by using a machine called Stenotype. These machines have a layout different from QWERTY keypad and requires a special training to become a super-fast writer.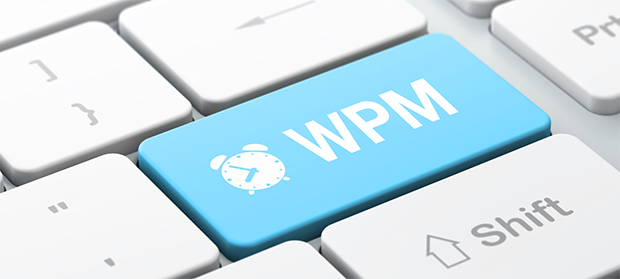 Receptionist/Secretary – Though both of these jobs have less writing work, but needs good WPM because of the accuracy. You need to be accurate when it comes to writing down meeting schedule, an important note or while preparing a report.
Paralegal and AA – Administrative Assistant are required to pay attention to the details, plan, and then execute the plan according to norms. Being an Administrative Assistant you will need to have a good typing speed because in meeting filled with most reputed persons on the company you don't want to miss out any decision or ideas that are beneficial for your company.
How To Improve Typing Test WPM
Practice – Practice makes a man perfect and same goes with WPM when it comes to typing. If you want to increase your typing speed then you will need to keep practicing until you yourself observer a rise in your typing speed. Doesn't matter if you have typed a 1000 words in day, track how accurate you are and work on your skills to type correct rather than fast.
Technique – By using the right technique of typing and posture, you can really improve typing test WPM. Keep your arms relaxed and your eyes one hand distanced from screen to be comfortable enough to type for a longer duration. Along with it keep your fingers on right keys so you can have a muscle memory and develop skills of typing without looking at the keyboard.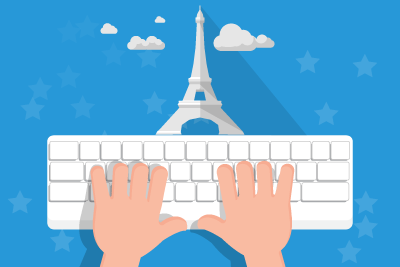 Final Words
There are so many typing jobs around the world and every one of them will ask for high words per minute speed. Not only corporate world but in any other field you will need to train yourself to type more efficiently. If you are thinking to make typing as your profession, then your typing speed should be more than 60 word per minute. Jobs like Administrative Assistant and Paralegal always asks for a person to have a typing speed of more than 70 words per minute. Always remember that typing accurately is more important than typing faster. If you know about any other way in which a person can train himself for typing jobs in corporate world, then do let us know about it via comments below.