In the time of digital era, everything is done with the help of online portals and the internet. The very fact that schools and colleges want students to submit their work online, shows how much we have come forward. Many businesses and jobs require that their employees type numerous emails, reports, or other texts and submit them on time. And, if you have some bad typing habits then you will end up in some serious trouble. To avoid this and help you out we have prepared a guide on how to break bad typing habits.
We will provide you with the basic tips that we recommend to improve your typing skills on a professional level and for everyday use. These tips if worked upon with regularity and with great determination will lead to satisfying results.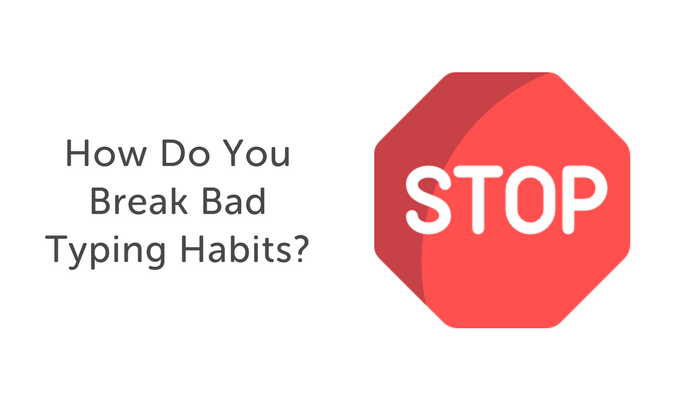 Tip 1: Bad Habits have to go
Some particular bad habits which are holding you down have to go. Like if you are a gamer and you tend to use WASD keys while gaming, you might find it to be a bit tempting to just have your hand placed there. You might even have faster movement in your left hand rather than the right hand, well this is a drawback and needs to go.
Trying to type too fast, when you're not that experienced is also a bad typing habit and has to go. Backspacing letter by letter is time-consuming and another bad typing habit you should break. There are many such bad typing habits which you should break.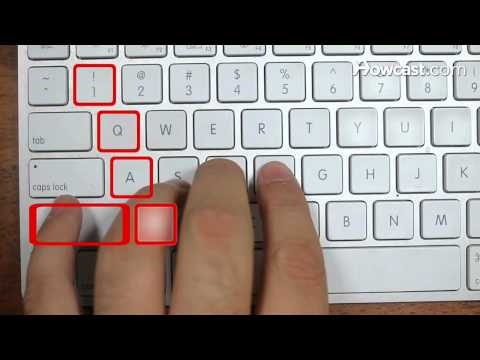 Tip 2: Use all 10 Fingers While Typing
One of the most rookie mistake made by people is that they do not fully utilize all their fingers while typing. You can see many people just using index fingers of each hand while they type, you need to stop this in order to break bad typing habits. If you only use one hand on the keyboard you are still doing it wrong and won't get complete efficiency.
To ensure that you have a fast typing speed and an overall good typing skill set, it is necessary that you use all 10 fingers. With the left hand operating on the left side of the keyboard and the right hand operating on the right side of the keyboard. This may take some time, but once mastered it will help you get a fast typing speed and better results.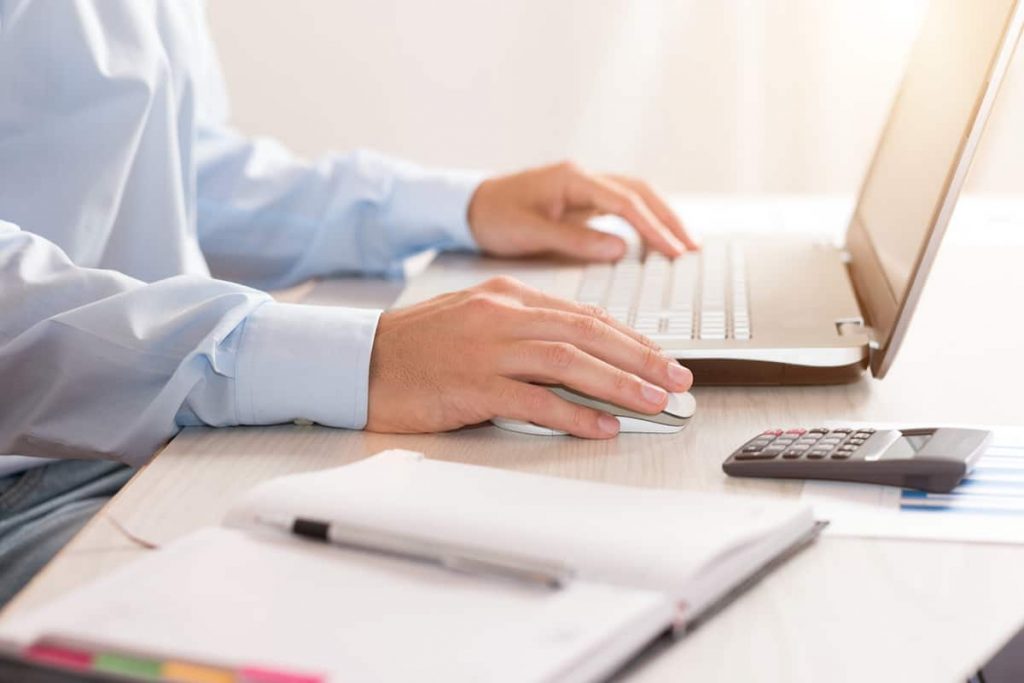 Tip 3: Type without Looking Down
Another factor which is a bad typing habit is when people look down at the keyboard while typing. The keyboard is not going to go anywhere, so it is recommended while typing that, you either look up at the screen and down simultaneously or just type looking at the screen.
How to break this bad typing habit? Well, all you need to do is train yourself on a daily basis, first start by typing fast. Then start by typing small words without looking at the keyboard, then type sentences without looking at the keyboard. It will take time but you will soon get the hang of it.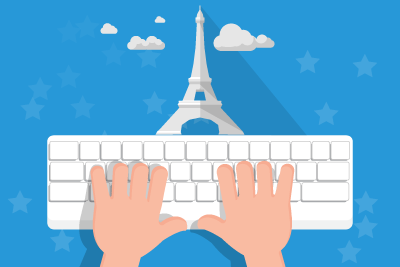 You can even try to remember the positioning of letters on your keyboard, or just keep on trying to type without looking ,either way, you will soon memorize it all. After a while you will see that you can type paragraphs and essays without having to look at the keyboard even once.
Tip 4: Use Shortcuts
One of the main reasons people don't get complete efficiency while typing is because they don't use the provided shortcuts. Like instead of using ctrl+c & ctrl+v for copy they will right click on the text copy it and then paste it. This breaks the flow of typing and causes you to slow down.
Other shortcuts like ctrl+f (Find word), ctrl+a (Highlight text), and other shortcuts should be used so that you can speed up your typing and help break bad typing habits.
Tip 5: Use Websites/Apps for Help
There are many websites and apps available on the market which will help you break bad typing habits. These websites challenge you to type faster, with more accuracy and judge you. There are websites which will check your typing speed, you should have a fast typing speed and check it up regularly. Get to know how many words you type per minute. Do not feel ashamed to use these websites or apps as they are there for your help, and will contribute in achieving your goal of 'how to break bad typing habits'.